WALLINGFORD, Connecticut – February 17, 2022
McCann Systems is pleased to announce the 2022 STEM $1500 scholarship winner. This scholarship focuses on giving financial assistance to deserving students in the STEM (Science, Technology, Engineering, and Mathematics) fields.
Over 100 applicants submitted their credentials along with an essay portion to McCann. Although it was extremely tough to choose a single winner, Eberly Tirillo stood out and took home the scholarship.
Eberly is in her sophomore year at the University of Connecticut and is an EEB major, or Ecology and Environmental Biology. This coursework is fascinating, featuring classes such as Evolutionary Medicine, Parasitology, and Freshwater Ecology. Growing up on a farm, Eberly says she always wanted to "pursue my lifelong dream of working in ecological research and conservation."
Ms. Tirillio has goals of finding an internship, pursuing a doctorate, and joining the Department of Environmental Protection, whose mission is to "conserve, improve and protect the air, water, and other natural resources and environment of the State of Connecticut while fostering sustainable development."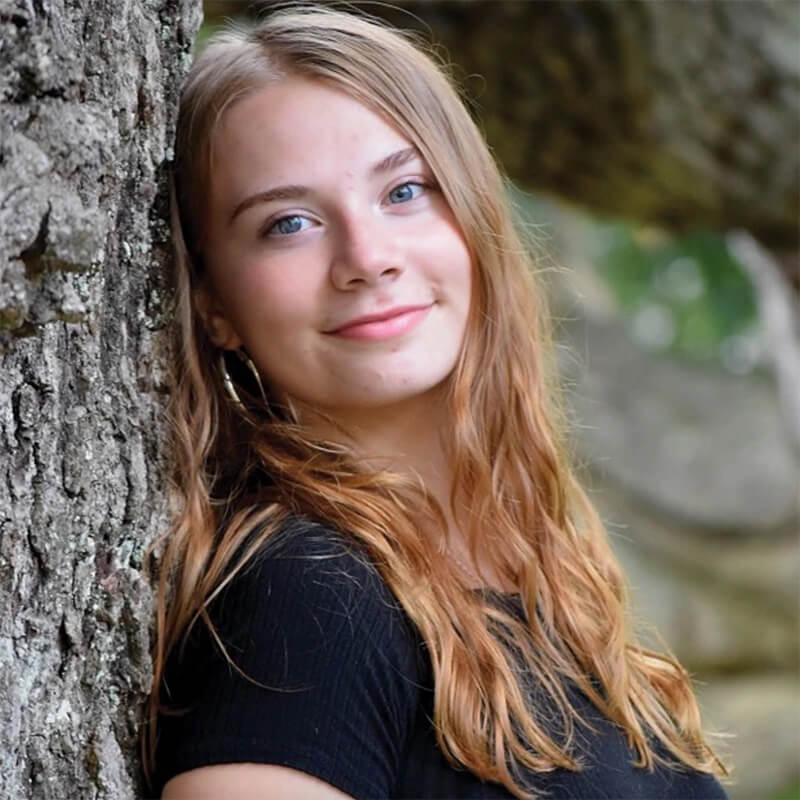 Eberly works hard to follow her passion for plants and animals, and it is a pleasure to be able to help her along her journey. She commutes an hour to campus and holds a part-time job to lower her overall debt burden. It might be hard to pull her out of the Granby area at all, considering she loves the local hiking and cites Granby's beautiful flora.
A hearty thank you to the applicants. McCann Systems has committed to increasing the scholarship investment in 2022-23, bringing more help to our future stars of STEM and technology.