Experience a front-row seat from anywhere in the world
Proscenium: A Connected Studio Environment
The Proscenium solution enables you to engage with your team, no matter where they are. The live, in-the-round experience allows corporate training and virtual classrooms to experience equitable in-room and remote experiences for participants.
DISSOLVE THE DIGITAL DIVIDE
Perspective audio and video enable everyone to get an in-studio experience. Immersive and interactive, your leaders engage with participants like they are in the room. Using flat displays or radiused LED modules, the instructor can once again be the focus of the room.
Participants can change their POV and interact with the room and each other. The SOC 3 compliant, secure software is browser-based with nothing to download. Live polling and quizzes leverage the software, and analytics help to improve future sessions. Notes and classes are archived and available from any device, anywhere.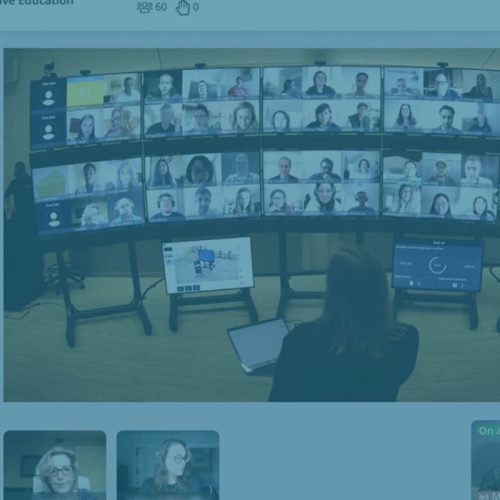 Scalable and modular from six to 128 session participants, Proscenium has been a significant success for higher ed universities hosting virtual classrooms and corporate leaders training teams worldwide. Engagement and knowledge retention is augmented, and on-platform data sharing and reporting improve instructor capabilities.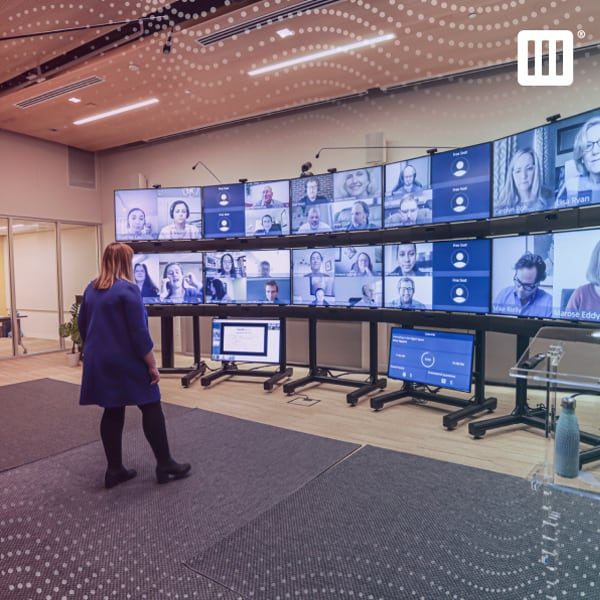 Connect with a Specialist
McCann has demo studios available for instructors and participants. Hold a meeting or class with us and experience real collaboration.​