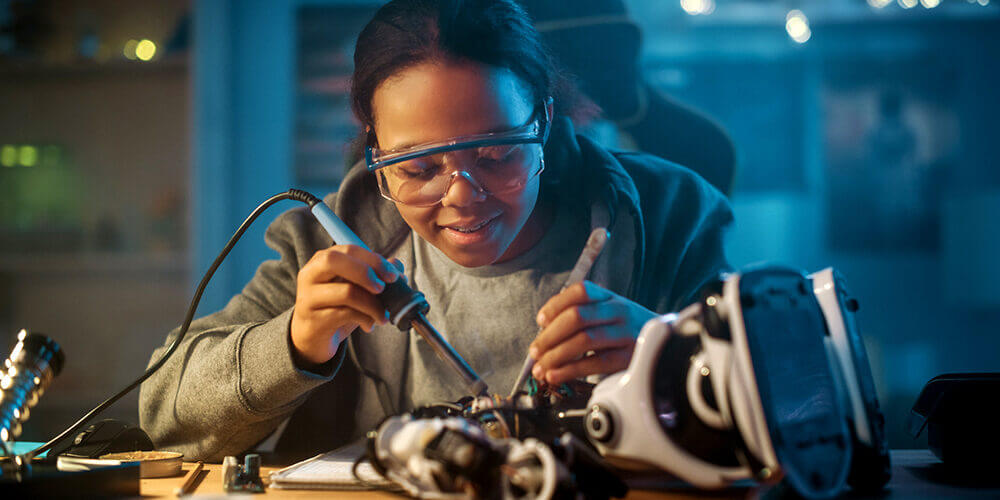 As a leader in AV technology starring a team of in-house designers and engineers, we recognize the value of a strong foundation in science, technology, engineering, and mathematics (STEM) fields. It is essential to foster people in the STEM industry. We do this by supporting students pursuing majors in STEM and encouraging our team as they pursue continued education and retain the latest training and certifications.
Since technology and continued education are crucial in our daily operations, we are passionate about eliminating barriers for today's experts and tomorrow's leaders. We work hard to ensure our team and students have access and resources to higher education and insights into the latest trends, keeping our team agile, innovative, and knowledgeable.
Supporting students in STEM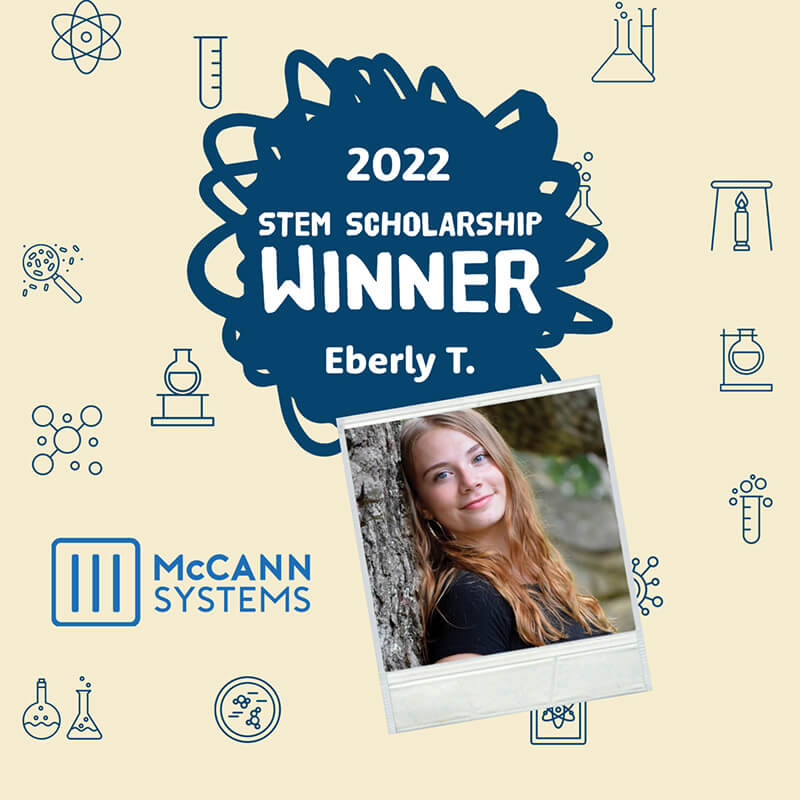 STEM skills aren't just interesting to learn; students with a STEM background are set up for success when they join the job force. STEM is a quickly growing field in our economy. Careers in the STEM field will grow 10.5% by 2030, compared to 7.5% in non-STEM areas. And niche STEM careers are expected to grow even more- healthcare fields are anticipated to grow 16% by 2030. These in-demand STEM careers demonstrate the high employability of people trained in STEM fields.
McCann Systems is committed to helping place folks in those careers. For this reason, we put together the McCann Systems STEM Scholarship in 2020. We award $1500 to college students in science, technology, engineering, and mathematics. Over 100 applicants submitted credentials and an essay to McCann Systems in Q4 2021, and the winner, Eberly Tirillo, was introduced on February 17, 2022. Along with that announcement, we released that we are increasing the scholarship amount next year to provide more significant financial resources to up-and-coming STEM leaders.
Caring for employees' continuing education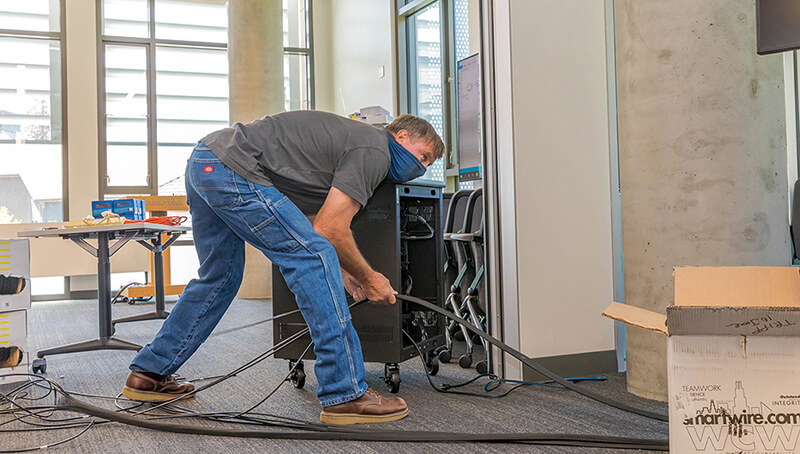 We are excited about AV technology's possibilities, and so are the people who work for us. With a constantly evolutionary medium, we need our team to continue to be the technology leader for our clients. Our highly trained experts stay on top of industry trends and the latest technologies via numerous credentials and credits earned through manufacturers and AV associations like AVIXA. AVIXA provides continued education, the latest training, and industry-specific certifications. We are committed to supporting our team as they fulfill personal and professional goals, advancing their knowledge and skillset to better assist our clients in achieving their vision.
Find your next career with McCann
We have offices across the United States that support regional and global clients. View opportunities with us at the McCann Systems "Careers" page" to learn more about current opportunities. We are enthusiastic about partnering and employing people who care to listen to our clients and create solutions that meet their tech needs.