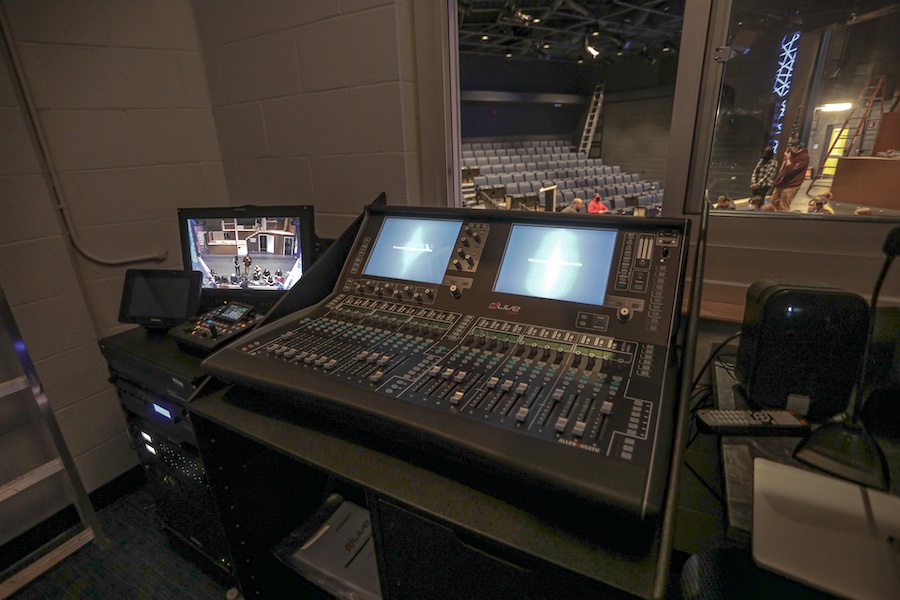 Bring High-Quality Audio and Video to Live Stream Events with Virtual Event Production
Imagine an organization in St. Louis that hosts a yearly conference with seminars led by famous thought leaders and authors. Normally, only people in the St. Louis, MO, area could attend. But if that organization had access to virtual event production solutions, people around the world could be part of the experience.
The rise of virtual event production presents opportunities for us to connect in real time with audiences globally. But the challenge remains: ensuring top-tier video and audio quality for a seamless virtual experience. As a leading audio-visual integrator, we're at the forefront of these cutting-edge live event solutions, making it easier for you to host immersive, high-quality virtual seminars.
Here's how your business or event space can make the most of virtual events to bring more people together. 
SEE ALSO: How Can a Digital Signal Processor Benefit Your Company?
Cameras & Microphones to Capture It All
We understand that the success of a virtual event hinges on its quality. Nothing disengages audiences faster than grainy video or disrupted audio. To avert such scenarios, we focus on two critical components: state-of-the-art audio-visual equipment and user-friendly event software.
When we implement an event production system, our team provides a comprehensive AV design, integration, and support. 4K or Ultra HD cameras add a touch of realism to your live streams, and auto-tracking camera technology can automatically follow whoever is speaking. Coupled with advanced microphone systems and audio mixing processors, we ensure your message is heard loud and clear without distortions or background noise.
An Intuitive Way to Control
But AV technology is just one part of the equation. The heart of a successful virtual event lies in its execution. Our customized event software platform is designed to simplify the process of hosting virtual events. It offers the flexibility to scale, managing anything from webinars to massive international conferences. The intuitive interface allows even non-tech users to navigate easily, offering functions like screen sharing, real-time polls, breakout rooms, and more.
We also believe that seamless integration of AV tech with software platforms is vital. Our technical team ensures that your chosen virtual platform connects flawlessly to AV, whether that's Zoom, Teams, or a streaming platform like Livestream or even Facebook. We incorporate software-hardware integrations that make your live stream efficient and straightforward, with backend support for immediate troubleshooting.
Set Up for Success
Virtual event production is more than simply turning on a camera and microphone. It involves a combination of high-quality equipment, intelligent software, integration, and interactive features that all work together. McCann Systems is committed to making this transition easy for businesses, focusing on user-friendly, high-quality solutions. Our partnership with you doesn't end with equipment installation; we're with you every step of the way to ensure your virtual event is a resounding success.
Hosting a virtual event doesn't need to cause stress. When you partner with McCann Systems, we make it a seamless experience for your team. We work with businesses worldwide—send us a message in the chat box below or call us at (888) 414-3806 to get started today!