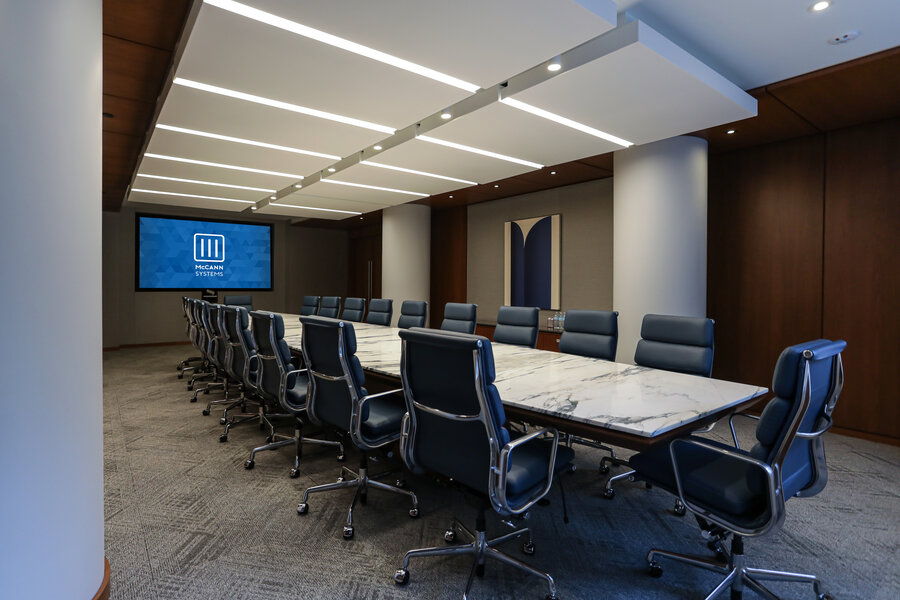 CREATE A SMOOTHLY-RUN WORK ENVIRONMENT
Keeping your business running day in and day out is a top priority. With a workspace featuring high-performance AV systems, you and your employees need a solution to ensure that your daily operations always stay on track.
So many audiovisual components require a digital signal processor to guarantee smoothly-run, real-time processing. A digital signal processor (DSP) can help improve communications across your company—and streamline your whole workday for you and your teams.
Read on to learn what a DSP's role truly is and how one can benefit your business today!
SEE ALSO: The Value of Upgrading Existing Audiovisual Installations
WHAT IS A DSP?
Designed to efficiently process digital signals, such as audio, video, and sensor data, a DSP is often used where real-time signal processing is required. A DSP can be necessary for telecommunications, audio and video processing, image and speech recognition, and many more processes.
SO, HOW IS A DSP USED IN A COMMERCIAL SETTING?
First, the processor receives digital signals, like audio or video data, from different sources. Then it performs calculations and operations on these signals using special instructions and hardware designed for signal processing! It can do things like filtering, modulation, compression, and noise reduction. The DSP can also manage its memory to store instructions, data, and temporary information needed for processing.
After processing, the DSP generates output signals, which can be sent for further processing or displayed. It can also convert digital signals back to analog form if needed! The DSP has interfaces that let it easily connect with other devices and systems, allowing it to communicate with them and enable further integration.
Overall, a commercial or conference room DSP takes in digital signals, performs specialized calculations on them, and produces processed signals as output! It's designed to handle real-time processing needs efficiently and can be used in a variety of applications.
LET MCCANN SYSTEMS HELP
Bringing a DSP to your company or commercial setting doesn't have to be a hassle! When you team up with our expert integrators, we make the entire installation process a breeze. From start to finish, we'll handle every technical aspect of the project. The final result will be a smoothly-run business with every technology performing optimally.
CHECK OUT INFOCOMM THIS MONTH
Want to find out more about digital signal processing systems and other innovative solutions for your company? The 2023 InfoComm conference is coming up from June 10th to the 16th. See and experience high-performance AV technologies and components that can transform your workspace and whole business. Reach out to us at the bottom of the page to learn more about the event!
Want to learn more about DSP and how our team at McCann Systems can implement this solution across your commercial building? Give us a call or fill out our online contact form to schedule a no-obligation consultation. We look forward to hearing from you!