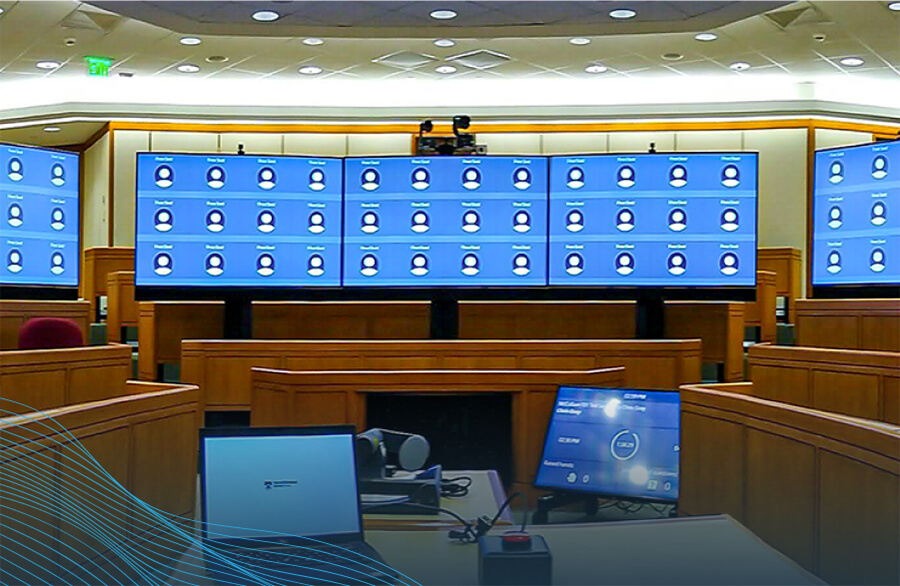 From traditional educational institutions to corporate meeting and training rooms, audiovisual technology is changing the way educators think about classroom and meeting room design. While engaging students or attendees in the lesson has always been a priority, society's familiarity with multimedia learning makes the visual presentation of ideas and concepts less of a bonus and more of a necessity.
An engaging educational experience is one that's interactive and holds the participants' attention. AV and tech has been proven to dramatically improve the learning experience by achieving this aim through compelling content and visual aids.
65% of People are Visual Learners
The majority of the population are classified as visual learners, meaning they must see new information in order to retain it. Audiovisual installations in the classroom facilitate this process.
Visual aids, particularly video, make new concepts easier to understand as fresh ideas are more easily connected to previously established knowledge. Audiovisual presentations also make it easier to break down complex subject matter into more easily digestible abstracts.
Winning the Battle against Short Attention Spans
Short attention spans, boredom and lack of engagement are concerns in any classroom setting, not just for higher-education pupils,but all the way up to the executive boardroom. Instruction and collaboration doesn't have to be stale and tedious. Advanced audiovisual technology makes lessons or meetings more fun and more captivating, increasing concentration and participation and interaction.
Providing a Consistent Learning Experience
Audiovisual technology makes every seat the best seat in the house. Audio and the correct display configuration solves the problem of students in the back not being able to hear or see. You never need to be concerned that one attendee's experience differs from another's.
Better Control over Content
Lessons and meetings no longer remain static when the leader has the ability to pause, reverse or fast-forward to different points in the presentation. The right presenting software also makes recording sessions for playback a breeze, giving students access to a recap of the material to further their ability to absorb the concepts.
Conserve Instructor Energy
Multimedia presentations offer the added benefit of being easier on the instructor. Audiovisual tools boost the quality of the educator or presenter's performance, creating a more effective lesson or meeting than would have been possible absent the technology.
Proscenium from McCann Systems
As a leader in audiovisual solutions for classrooms and meeting rooms, McCann Systems' award-winning Proscenium connected studio environment combines the best of in-person AV technology with the ability to connect and integrate with off-site participates in multiple locations anywhere around the world.
To learn more about Proscenium, Download this Informative PDF or Schedule a Demonstration