The ability to leverage in-house talent for the entirety of every audiovisual project we take on gives McCann a distinct advantage over competing firms that rely on other providers to complete one or more stages of the project lifecycle. We believe covering every phase of the project leads to continuity, better communication, and ultimately, the delivery of a higher-quality installation that is sure to exceed expectations and function exactly as designed.
Design, Build, and Beyond
Our concept to completion ideology promises that our technical experts never lose control of your project at any stage along the way. From the initial brainstorming all the way through to final commissioning, every detail is looked after to ensure a seamless transition between design, engineering, integration, and our servicing teams.
From the first phone call when a client reaches out with an idea or a need, we never lose control of your project. This leads to the highest level of functionality and project efficiency in the form of industry-leading productivity and cost savings.
Crafting a Futuristic Unified Communications and Collaboration Command Center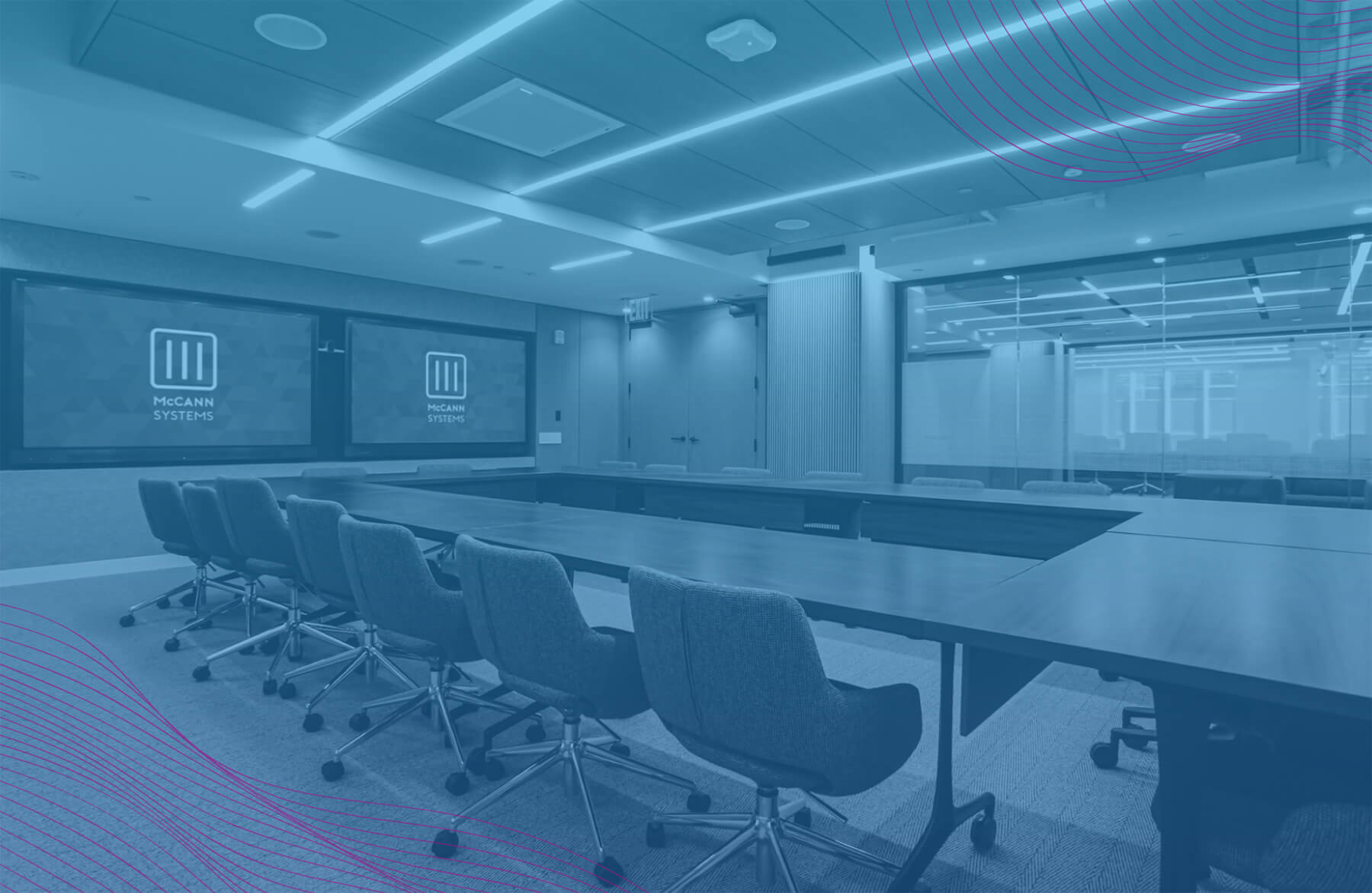 When a financial services company at 730 Third in New York City approached us about investing in an entire floor of new technology, their vision revolved around the design, construction and implementation of a jaw dropping executive boardroom where advanced communications technology would be coupled with a wow-factor user experience.
Our team ran with the idea, coming up with an innovative table design that features twenty 21″ motorized pop-up displays. The displays hide flush with the surface out of view and emerge in unison prior to any presentation. One of our design engineers that worked on the project noted that, "The table is a robot mixed with a NASA command center." The automation adds uniqueness to the user experience, which was the aim of the financial services company in upgrading all their UC&C spaces.
With seating for forty around the massive table, further technology was needed to ensure a uniform experience no matter where you were seated in the room. A personal clock audio gooseneck microphone was installed for every seat and ceiling speakers split audio into six different zones for crisp voice lift technology. At the head of the room, the crystal clear 137″ LED screen provides impeccable visuals with a 1.6mm pitch.
The end result was a perfect example of how McCann's concept to completion promise works in practice.
One team with one goal
Concept to completion means that every single task along your project's lifecycle will be completed by a McCann employee, from the architectural and engineering drawings to the physical construction of the space, programming, monitoring technicians, integration specialists and user trainers.
McCann does whatever it takes to make every audiovisual installation we undertake a success. The ability to manage projects from concept to completion means every necessary talent is available in-house under one roof.