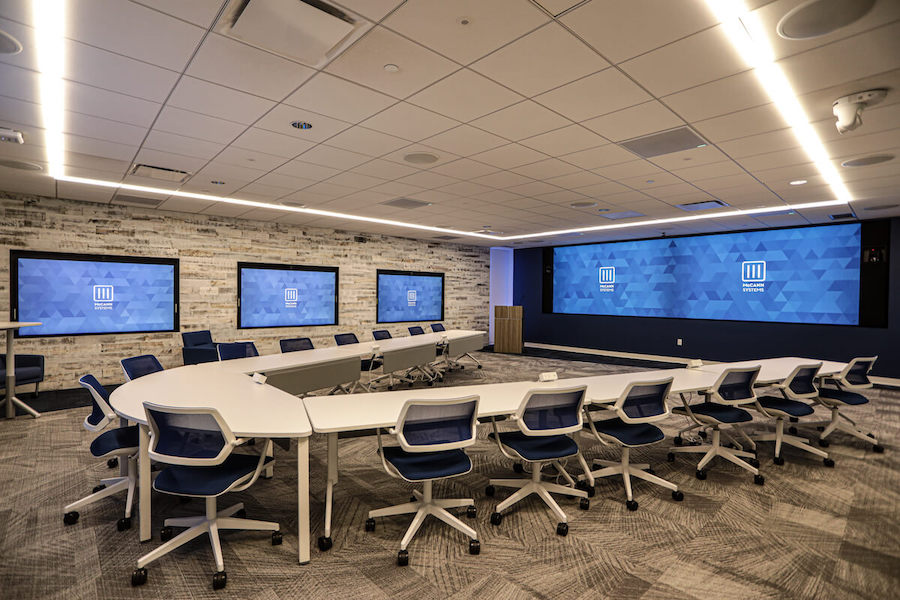 Bring Lasting Benefits to Your Growing Business Today
Keeping up with the ever-changing workspace can be a challenge. As hybrid teams grow more and more common, you need the right technologies in place that benefit your employees, whether they work at a St. Louis office or remotely throughout the United States.
An upgraded technology environment across your offices can improve communications, streamline daily operations, and create an engaging atmosphere for everyone. Want to learn more about how this ideal environment can benefit you and your whole team? Keep reading below!
SEE ALSO: The Digital Workspace: The User Experience & The Realities of Different Spaces
Increased Efficiency & Productivity
Making the workday run smoother is always the goal! Upgraded technology tools and systems streamline processes, automate repetitive tasks, and enhance the overall efficiency of your teams. With advanced software, improved hardware, and optimized networks, your employees can complete tasks faster and more accurately, leading to increased productivity levels.
Improved Communication & Collaboration
Enhanced technology provides seamless communication and collaboration among team members, regardless of their physical locations. Advanced messaging platforms, video conferencing solutions, and project management software enable real-time collaboration, instant file sharing, and effective teamwork – even for remote teams. This upgrade facilitates faster decision-making, quicker problem-solving, and improved coordination across your hybrid workforce.
Improved Data Management & Analysis
An upgraded technology environment provides robust data management systems that will allow your business to gather, store, and analyze large volumes of data efficiently. Advanced analytics tools help in extracting valuable insights, identifying trends, and making data-driven decisions for your whole team! This setup will enable your company to optimize operations, identify areas for improvement, and stay ahead of the competition.
Enhanced Security Measures
With an upgraded technology environment, your company can implement stronger security measures to protect your sensitive data and prevent any cyber threats. Advanced firewalls, encryption techniques, multi-factor authentication, and regular software updates will ensure better protection against hackers, malware, and other cybersecurity risks. This setup will instill confidence in both employees and customers, safeguarding the integrity of the business!
Flexibility & Remote Work
Your ideal technology environment will provide flexible work arrangements for your growing hybrid workforce. With upgraded solutions, your employees can access company resources, collaborate with colleagues, and remain productive from any location. This flexibility not only improves work-life balance for your existing employees but also allows you to attract and retain top talent from anywhere!
Check Out InfoComm this Month
Want to find out more about the innovative systems and solutions that make up an upgraded technology environment? The 2023 InfoComm conference is coming up with exhibits from June 14th to the 16th. See and experience the advanced AV technologies and solutions for yourself that can transform your workspace and entire business. Reach out to us at the bottom of the page to learn more about the event!
Bringing these upgraded technology systems and solutions to your company can be a seamless transition when you work with McCann Systems! Ready to learn what teaming up with our integrators entails?
From start to finish, we'll make elevating your work environment a breeze. Give us a call or fill out our online contact form at the bottom of the page. We look forward to hearing from you!