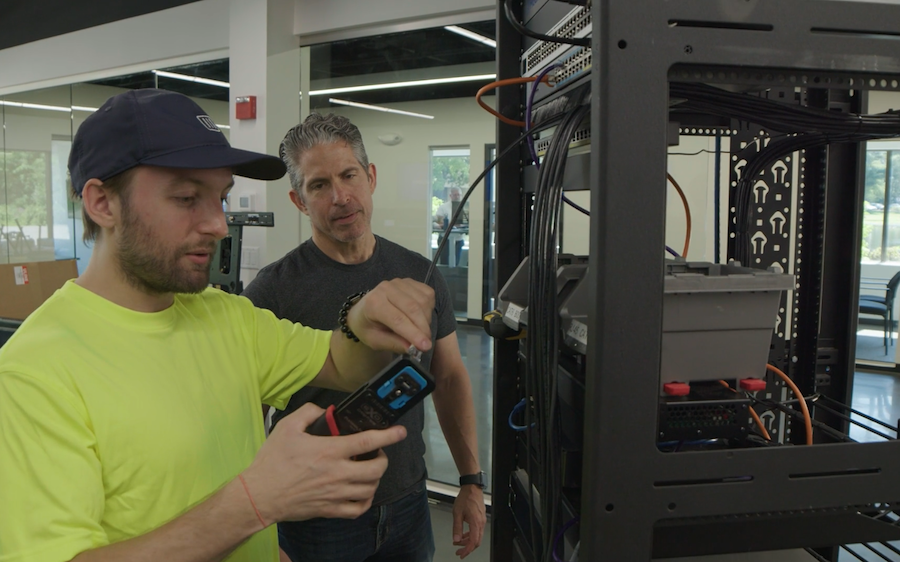 Elevating Standards and Expertise in Audiovisual Integration
In the competitive landscape of the AV industry, expertise is the linchpin that differentiates one integration firm from another. It's not just about having the latest technology; it's about having the knowledge and skills to implement it effectively. At McCann Systems, we believe that our investment in training and certification is the cornerstone of our expertise, ensuring we always deliver the best to our clients. Keep reading below as we discuss the importance of CTS-certified professionals and our overall philosophy for maintaining the skills and expertise we need to serve our clients.
SEE ALSO: Case Study: Caesars Sportsbook at Chase Field
McCann Systems: A Culture of Care
At the heart of McCann Systems lies the CARE principle. This ethos extends not just to clients but also to the people who make McCann Systems the leading firm that it is. Investing in our team's growth and ensuring they're equipped with the best industry certifications is a testament to our commitment to doing the best possible work for our clients.
The Significance of CTS Certification
The Certified Technology Specialist (CTS) certification offered by AVIXA is more than just a title. It's a testament to a professional's comprehensive understanding of technology solutions in the AV sector. Being CTS certified means you've undergone rigorous training and have demonstrated proficiency in creating, operating, and servicing AV solutions. It's a globally recognized credential setting professionals apart and ensuring they're equipped with the best industry knowledge.
Dedication to Excellence: Spotlight on Our Achievers
Our commitment to continuous learning and excellence is deeply embedded in our culture. This dedication is evident in the achievements of our team members, Ben Slattery and Shawn Pelow, who have been recognized with the prestigious Commercial Integrator 40 Under 40 award.
Ben, a Solution Architect with us, has been pivotal in sales and engineering, playing a significant role in multi-million-dollar UC projects and LED sportsbooks. His emphasis on technology mentorship and training underscores our ethos of client satisfaction.
Shawn, our Site Foreman, has showcased his expertise on high-profile projects across the US, collaborating with giants like NASDAQ, Express Scripts, and Anheuser-Busch. His success is a testament to the support and training we provide to our team, ensuring they're always at the top of their game.
Investing in the Best
Beyond individual achievements, we've also invested heavily in product certifications from industry leaders like Crestron and QSC. This ensures that we're not just familiar with the latest technology but are experts in implementing it. With 68 of our staff members being CTS certified, we have a deep commitment to developing the highest level of expertise in the AV industry.
Expertise is not just about knowledge; it's about the commitment to continuous learning and growth. At McCann Systems, our investment in training and certification underscores our dedication to being the best in the industry, ensuring we always deliver unparalleled AV solutions to our clients.
Want to work with a certified leader in commercial AV integration? Give us a call or fill out our online contact form at the bottom of the page. We look forward to hearing from you!