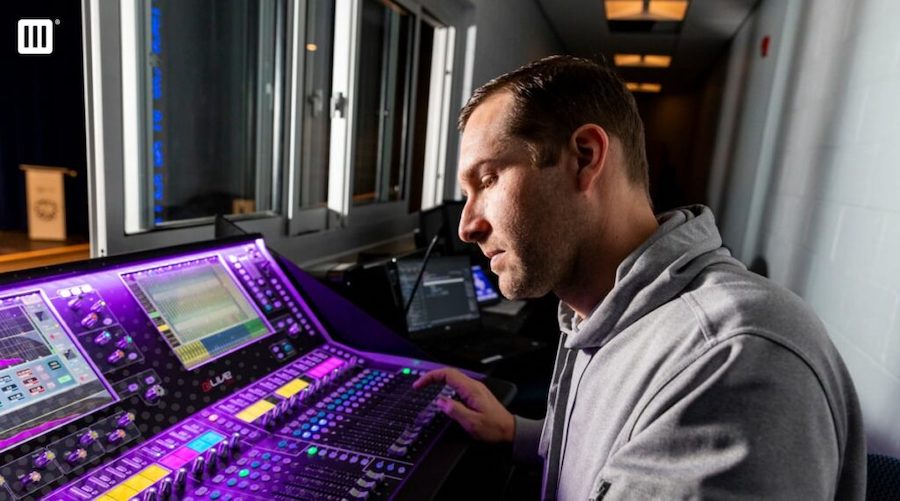 An Inside View into How McCann Systems Hires, Trains, and Develops AV Teams
At McCann Systems, we have a set of guiding principles that we call Care, Challenge, and Create. They may sound like a marketing slogan, and while they may serve that purpose as well, we take them very seriously. These principles permeate every aspect of our business and certainly apply to hiring positions like AV technicians. While some might think these folks just install equipment, they are far more than that. They are at the front lines of creating the innovative solutions we deliver to clients, from educational institutions in Boston to leading corporations around the world. Keep reading to take a closer look at how we hire and develop critically important AV technicians, whether they have twenty years in the business or two.
SEE ALSO: How to Reimagine Conference Room Design for Today's Digital Workplace
A Focus on the Customer
Ultimately, we deliver AV technology solutions that help our clients be more productive, create experiences, educate, communicate, collaborate, and more. The focus isn't on technology but on solutions that solve problems and pain points. While some companies may hire people based on the products and technologies they know and have worked with, we also look for people who are motivated by solving problems. Invariably, difficult issues arise along the way, and the people on the ground, like AV specialists, need to collaborate with the team and the client to solve them.
A Desire to Learn
Technology in the AV industry has changed rapidly in the past decade and will continue to do so. In particular, the digital revolution has fused AV technology with IT, so today's AV technician has to understand both worlds. In particular, as audio and video have gone digital, the solutions for distributing content and managing devices depend on a foundation of networking technology. So even AV technicians with twenty years of experience need continuing development to stay abreast of the latest technologies and solutions.
Opportunities for Growth
McCann Systems firmly believes in the development and growth of its teams. We provide many opportunities for continuing education, from encouraging certifications for manufacturer products and solutions to additional training to learn new skills and technologies. Unlike some other companies, we don't believe in hiring a couple of "rock stars" with deep experience and many others that just get assigned to projects. We believe all our AV staff can grow to be stars with ownership of their role, development, and growth opportunities.
Care, Challenge, Create
McCann Systems hires people who care not only about their role but also about delivering solutions to clients. We encourage and empower our staff to collaborate to work through problems, even when they may be in uncharted territory. A team that cares is one that is motivated by the challenge, and ultimately, they create great solutions. Often, this creativity happens on the ground, with AV teams that learn new things on the fly and make things work together in ways that haven't been done before.
Experience matters, but so does the desire to learn, grow, and create. It's not enough to hire people with those traits; you must also create a culture and organization that helps those people flourish. At McCann, that's how we view AV technicians—and everyone else on our team. Want to work with a leader in commercial integration? Give us a call or fill out our online contact form at the bottom of the page. We look forward to hearing from you.