At McCann, our people care about every partnership. We make the exceptional happen by challenging each other and our clients to pursue groundbreaking ideas. Together, we create lasting relationships and immersive digital environments.
McCann Systems' audiovisual integration at the St. Louis Kaplan Feldman Holocaust Memorial Museum is a remarkable testament to our expertise in creating immersive and educational experiences through technology. This installation seamlessly blends advanced audiovisual solutions with the museum's mission of preserving Holocaust history and promoting tolerance.
McCann recently worked with DraftKings to open a stunning sportsbook in historic Wrigley Field. The sportsbook features state-of-the-art audiovisual integration in Chicago, including an enormous dual-curved LED videowall- the biggest in the Midwest. With a width of 135 feet and a height of 15 feet (taller than the ivy-covered home run fence!), the signature multi-radius LED videowall captures every viewer's attention from any spot in the sportsbook.
Award-Winning
Audiovisual Experiences
McCann brings spaces to life with innovative design and flawless execution. We facilitate every aspect of your commercial audiovisual technology project, from creative design and engineering to project management and integration.
Connect meaningfully with your team from anywhere. Integrate collaboration technology with office automation technology and bring teams together across campus
Amplify your brand messaging with stunning digital canvases that leave a lasting impression.
Let our Managed Services team deliver an unparalleled customer service experience with our live help desk, onsite and remote staff augmentation, and event production.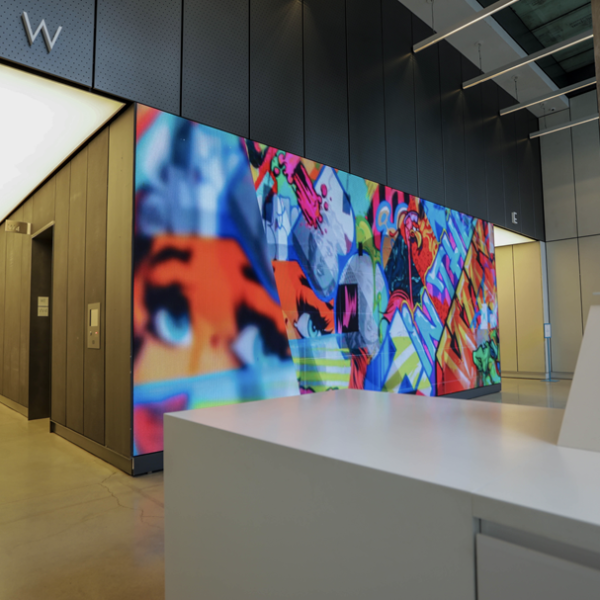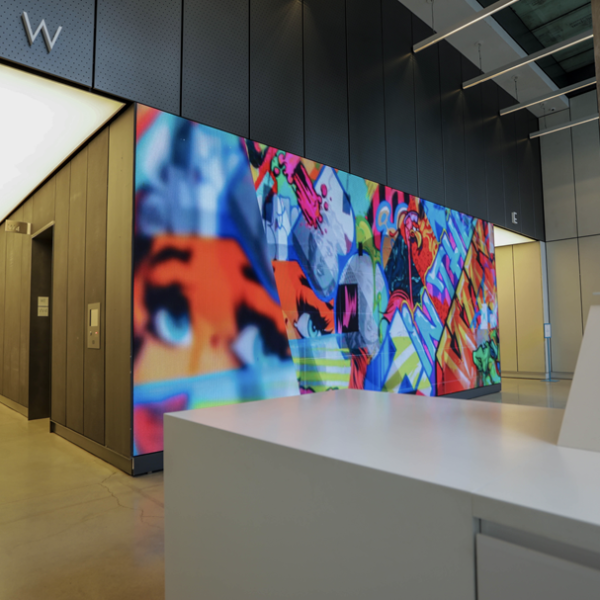 Commercial AV Solutions: Engineering Enhanced Communication and Collaboration
In an era where technology underpins all facets of business and education, commercial AV solutions are a critical tool for successful outcomes. At McCann Systems, we specialize in delivering these solutions, expertly designed to meet the unique needs of organizations near our St. Louis commercial audiovisual office and worldwide.. From enhancing collaborative workspaces to modernizing educational environments, our focus is on harnessing the power of AV technology to drive innovation and efficiency. Please continue reading below to learn more about how McCann helps clients achieve their goals through innovative AV solutions.
Work With the Most Talented Team in the AV Industry