At McCann, our people care about every partnership. We make the exceptional happen by challenging each other and our clients to pursue groundbreaking ideas. Together, we create lasting relationships and immersive digital environments with commercial automation services from St. Louis, MO, to Edison, NJ.
Monumental Sports, an assembly of seven DC-area sports and gaming teams, tapped McCann to bring fans a unique and memorable array of live experiences called District E.
The original sportsbook at Ocean Casino Resort, built by McCann in 2018, recently underwent an architectural overhaul, including some AV upgrades. The original bar moved to the book's heart, so the ticker above it was carefully disassembled and reinstalled in a more prominent location. Additional 85" displays were added to the west wall, and 65" displays crown a new kiosk betting area.
Award-Winning
Audiovisual Experiences
McCann brings spaces in St. Louis, MO, Hartford, CT, and Edison, NJ, to life with innovative design and flawless execution. We facilitate every aspect of your commercial automation technology project, from creative design and engineering of your office automation system to project management and integration.
Connect meaningfully with your team from anywhere. Integrate collaboration technology with office automation technology and bring teams together across campus in Hartford, CT, or across the globe.
Amplify your brand messaging with stunning digital canvases that leave a lasting impression.
Let our Managed Services team deliver an unparalleled customer service experience with our live help desk, onsite and remote staff augmentation, and event production.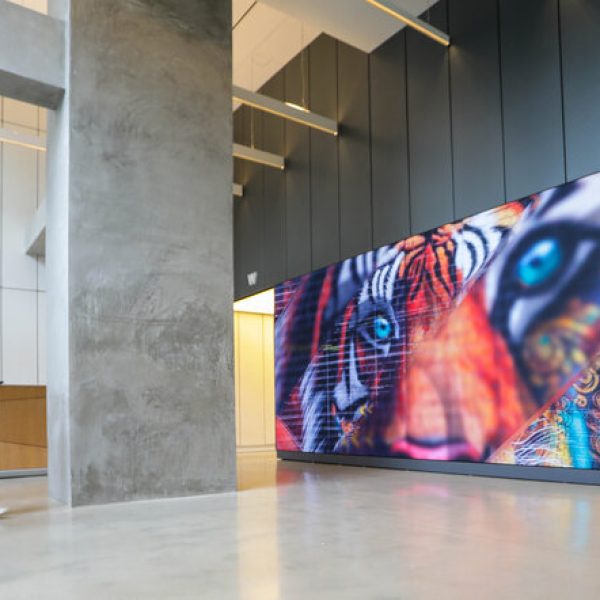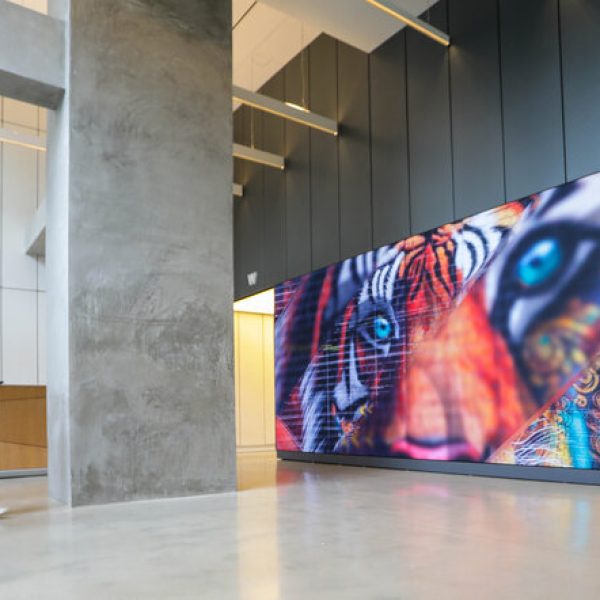 Stunning Video Walls Create an Engaging & Welcoming Environment
The lobby and communal spaces of your St. Louis, MO, commercial building are often the first areas team members and guests see when they enter. You want to create a welcoming and engaging environment for all, but how can you achieve this elevated space? Stunning video walls can create this desired atmosphere in any area, drawing people's attention and interest with large displays. Are you ready to experience this top-notch digital signage across your property today? Keep reading to learn more about the benefits and features of video walls for your spaces.
Work With the Most Talented Team in the AV Industry
Manufacturer Certifications